All the Artists for All the Kids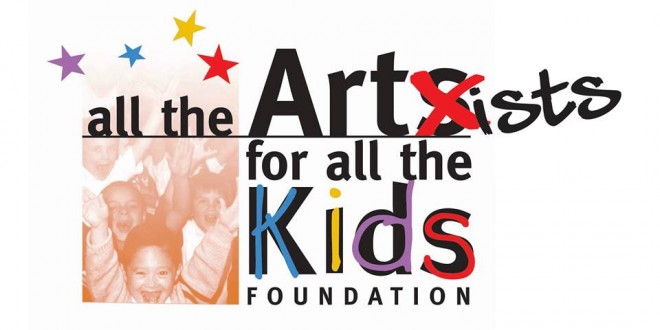 The theme of the October Downtown Fullerton Art Walk is the "Heart Walk" as we partner with one of the top educational programs in Fullerton, All the Arts for All the Kids Foundation.

Hibbleton is proud to partner with All the Arts for All the Kids, for a special exhibit during the "Heart Walk" entitled "All the Artists for all the Kids!" The opening reception is Friday, October 6th 2014 from 6-10pm during the Downtown Fullerton Art Walk. This event is FREE and open to the public.

The All the Arts for All the Kids Foundation is an independent nonprofit organization dedicated to developing, sustaining, and supporting the arts as an intrinsic part of every child's education. 

This exhibit, curated by teacher Lauren Moses Oldfield and All the Arts instructor/artist Caitlin Orr, gives the kids from All the Arts a chance to show their work. Well be selling tickets for the All the Arts pin auction and inviting artists and the public to participate in that event on November 8th, 2014.
A portion of the proceeds will be donated to the foundation, as well as 100% of the merchandise sold at the event such as kids' art notecards, heart notecards, kid created mugs and tiles.
We hope to see you there!
Love,
Hibbleton Gallery
www.hibbleton.com
All the Arts for All the Kids
www.alltheartsforallthekids.org
The Downtown Fullerton Art Walk
www.fullertonartwalk.com
The Magoski Arts Colony
www.magoskiartscolony.com