Hibbleton Film Series presents: a Tour of American Cinema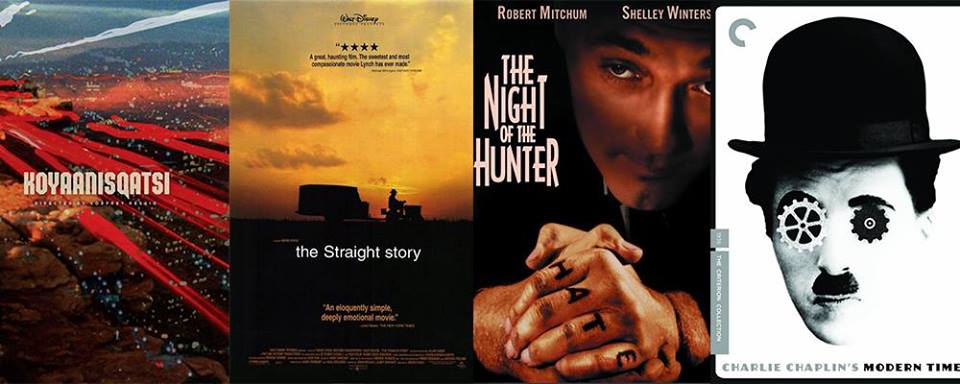 Every Monday night this summer, award-winning filmmaker Steve Elkins will present a different American film. All screenings begin at 8pm and are FREE. A discussion will follow each screening. Here's the lineup so far:
June 6: "Koyaanisqatsi" (Godfrey Reggio, 1983). The debut film of a former New Mexico monk whose preparation for filmmaking was a life of silence, fasting and prayer, co-founding an organization to aid juveniles in Santa Fe street gangs, and working with the ACLU to combat governmental invasions of privacy and the use of technology to control behavior. Using no words, plot, or characters ("not for lack of love of language…but because our language no longer describes the world in which we live"), Koyaanisqatsi is a visionary experience that changed how film could be used to illuminate the invisible interconnectedness of the globe prior to the internet. Named after the Hopi word for "a state of life that calls for another way of living," the film is the first part of a trilogy which chronicles the global transformation of life from prehistoric geological time to the arrival of digital technologies dedicated to surveilling people, engaging them in meaningless communication, selling them an endless supply of products, distracting them with spectacles, and facilitating their violence against one another. "These films have never been about the effect of technology on people," says the director, "it's that everyone…exists within the host of technology. It's not that we use technology, we live technology."
June 13: "The Straight Story" (David Lynch, 1999)
Based on the true story of Alvin Straight who, unable to get a drivers license due to poor eyesight at the age of 73, drove his 30-year old lawnmower 240 miles across Iowa and Wisconsin (a six week journey at 5 miles per hour) to make amends with his estranged brother who had just suffered a stroke. A few years later, David Lynch (director of "Eraserhead," "Blue Velvet," and "Twin Peaks"), made this film about the journey on the exact route Straight traveled. One of the least known (and very best) films Lynch made, later released by Disney, it features the final (Oscar nominated) performance of Richard Farnsworth, who was dying of bone cancer during filming, but took the role out of admiration for the quiet compassion of Alvin Straight.
June 20: "The Night Of The Hunter" (Charles Laughton, 1955)
Incredibly, the only film the great actor Charles Laughton ever directed, "The Night Of The Hunter" poetically depicts the changing consciousness of two West Virginia children as they are expelled from the Eden of their childhood into a world of uniquely American dualisms, in which the forces of Good include a marriage of religion and guns. A bizarre film which seems miraculously unaware of how sophisticatedly hilarious it is, how drool-inducingly gorgeous it looks, or how deeply it captures the tortured consciousness of a particular American mythos. Written by James Agee, author of "Let Us Now Praise Famous Men" (1941), whose experiences living amongst impoverished Alabama sharecroppers during the Great Depression inspired an opera from Aaron Copland and even the recent television show "The Wire."
June 27: "Modern Times" (Charlie Chaplin, 1936)
"Modern Times" was partially inspired by a conversation between Charlie Chaplin and Gandhi during Chaplin's 16-month world tour of his 1931 film "City Lights," which took him as far as Sri Lanka, China, and Bali; a journey which revealed Chaplin's popularity in third world slums as much as in the homes of the global elite who hosted him: Winston Churchill, Albert Einstein, the British Prime Minister, and Japan's president (who was assassinated while Chaplin was visiting…Chaplin later learned that he had also been a target). Chaplin asked Gandhi: "I should like to know why you're opposed to machinery. After all, it's the natural outcome of man's genius and is part of his evolutionary progress. It is here to free him from the bondage of slavery, to help him to leisure and a higher culture. I grant that machinery with only the consideration of profit has thrown men out of work and created a great deal of misery, but to use it as a service to humanity, that consideration transcending everything else, should be a help and benefit to mankind." Gandhi countered, "I wish to make our people independent of industry, which weapon the Western world holds over us. When they discover that there is no profit in exploiting India, they will leave it to us. Therefore, we must be independent of your industry." Chaplin began studying global finance and socioeconomics, and returned to Hollywood with a new social consciousness that "the different countries I visited, embroiled in unrest, seem brewing a new epoch – theistic, sociological, and economical – unprecedented in the history of civilization." Modern Times was his response.