Hibbleton Film Series presents: An Introduction to South American Cinema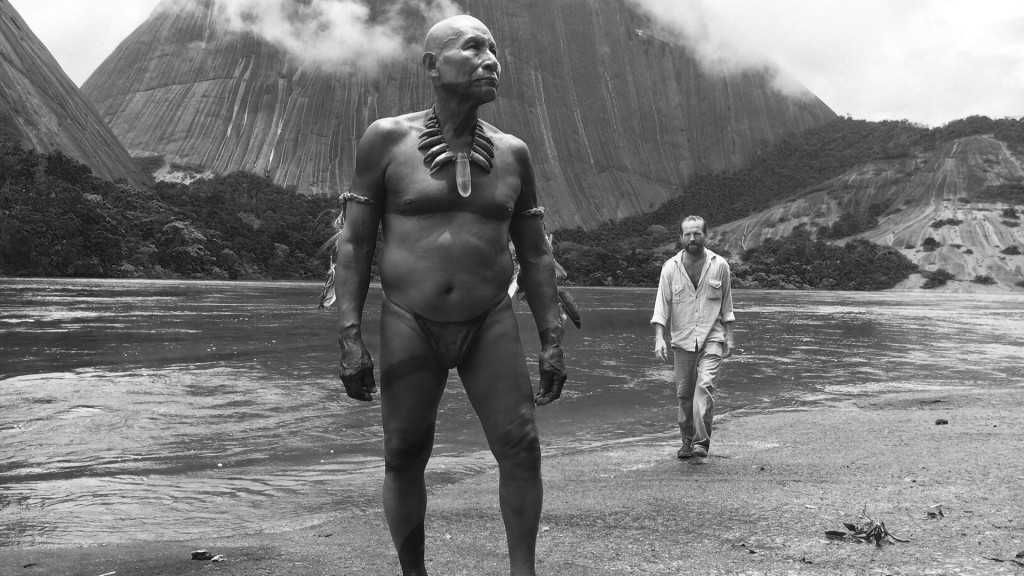 Every Monday night in December, award-winning filmmaker Steve Elkins will present a different film from South America. All screenings begin at 8pm and are FREE. A discussion will follow each screening. Here's our lineup for the month:
December 5th: "THE PEARL BUTTON" (Chile, 2015)
The ocean contains the history of all humanity. The sea holds all the voices of the earth and those that come from outer space. Water receives impetus from the stars and transmits it to living creatures. Water, the longest border in Chile, also holds the secret of two mysterious buttons which were found on its ocean floor. Chile, with its 2,670 miles of coastline and the largest archipelago in the world, presents a supernatural landscape. In it are volcanoes, mountains and glaciers. In it are the voices of the Patagonian Indigenous people, the first English sailors and also those of its political prisoners. Some say that water has memory. Patricio Guzmán's film shows that it also has a voice.
December 12th: "EMBRACE OF THE SERPENT" (Columbia, 2015)
Deliriously interweaving two journeys in the Columbian Amazon, 30 years apart, both involving an Amazonian shaman (the last survivor of his tribe) guiding two scientists to the rare sacred yakruna plant known to awaken a super-consciousness transcending the 4-dimensional spacetime manifold of "Minkowski space" (the common mathematical structure of Einstein's special relativity theory). Columbian director Ciro Guerra visualizes the mythical time of the indigenous people in the Columbian Amazon through his imaginative recount of the notebooks left behind by one of the scientists, which is the only account on earth of their way of life.
December 19th: "CITY OF GOD" (Brazil, 2002)
Shot on location in Rio de Janeiro's favelas, where combat photographers fear to tread, police rarely go and residents are lucky if they live to the age of 20; a young boy will grow up to discover that viewing the harsh realities of his surroundings with an artistic eye can become not only a window of awakening into his world, but also his way out. "One of the best films you'll EVER see" (Roger Ebert).
December 26th: "ARAYA" (Venezuela, 1959)
Rarely screened and remarkably the only feature film ever made by Margot Benacerraf, who co-founded Latin Fundavisual with Gabriel García Márquez (in charge of promoting Latin American audio-visual art in Venezuela), "Araya" portrays three families living in one of the harshest places on earth — Araya, an arid peninsula in northeastern Venezuela defined by giant glowing white pyramids of salt and a 17th-century fortress built to protect against pirate raids. For 450 years, since its discovery by the Spanish, the region's salt was manually extracted through ritualized body movements, unchanged through the centuries, and captured poetically by Benacerraf's stunning cinematography which anticipates the visual style of later films like Koyaanisqatsi. Our curator Steve Elkins will DJ a live score to the film.